Box fit is one of the best ways to get in shape whilst looking and feeling fantastic, and you can achieve some amazing results fast!!
Whether you're mad about boxing or you're just keen to improve your fitness, get in to shape and feel great, Boxing for fitness is an ideal way to achieve your personal goals.
The same boxing training methods that develop speed, power, agility, and stamina is now yours to take advantage of locally. So, whether you're a fitness fanatic or a complete beginner, male or female, young or old, you'll be delighted with your rapid body transformation.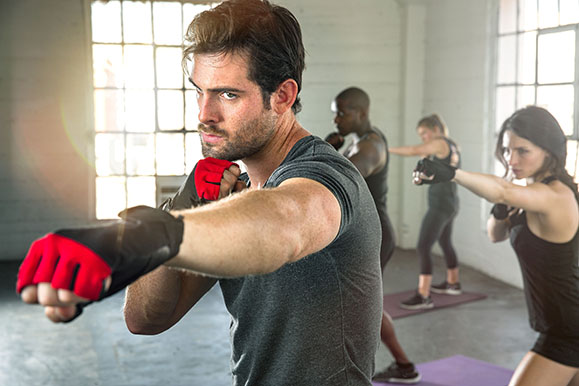 Working at your own pace, you'll lose weight and tone up whilst getting fitter, stronger and healthier. The more experienced in Box Fit you get, the training intensity will increase to match your fitness and Boxing  ability. Of course, you will be encouraged all the time to work as hard as you can in every training session, and you'll burn up to 1000 calories per hour. Plus, you'll meet new people and having a lot of fun at the same time. There is no substitute for the feeling of achievement you get after a tough Box  fit class. You'll be saying:  I  "Totally Smashed It"!
We are constantly reviewing and updating our Box Fit classes content and every Box Fit Class is designed to take you out of your comfort zone and challenge you. That is exactly how you will improve your personal body confidence.
To book your Box Fit Class just click on the link below.
Book Now